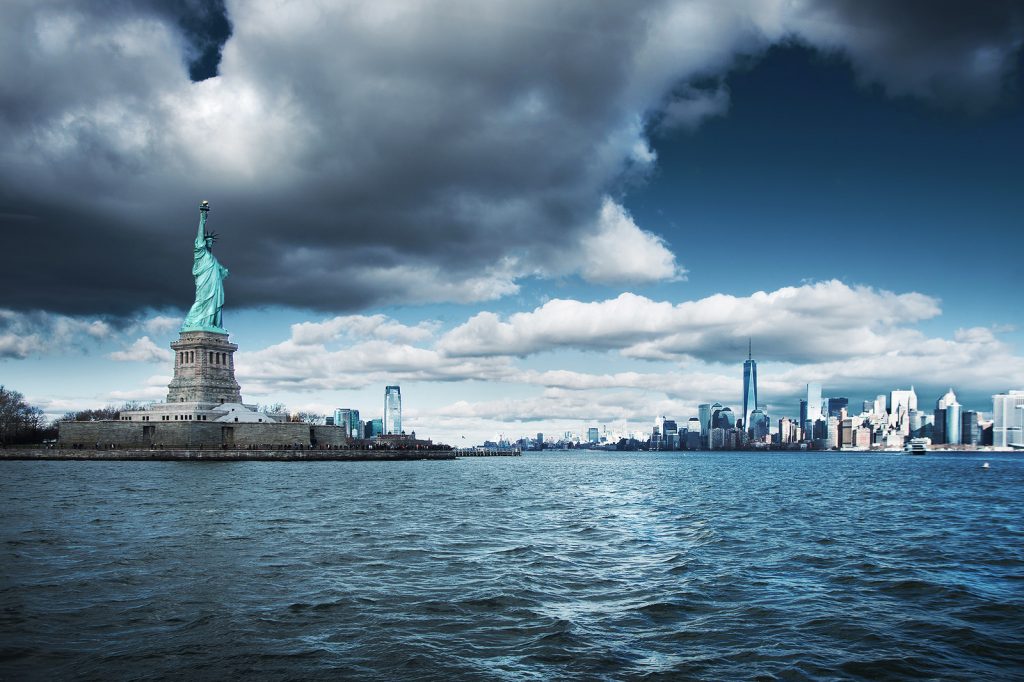 A successful man in his early 40's, working in an industry he loves, Faisal Siddiqui is the first to tell you that he's a lucky man. He has a perennially sunny outlook on the world – it takes a serious effort to put him in a bad mood. Blessed with a wife he loves and two daughters who dote on him when he comes home from twelve-hour days, Faisal is none-the-less passionate about his work, moving from hospital to hospital as a CEO who specializes in difficult turnaround cases.

He's a voracious reader, consuming as much material as he can make time for, often stacking up books focused on whatever esoteric business problem he's currently puzzling out. A believer in fitness to focus the mind, Faisal is an avid racquet sports player and hits the soccer pitch too, striving to out-run his opponents – both sports with intense cardio demands.

Although he's a practicing Muslim who's noticed attitude changes since 9/11, Faisal still thinks America as the best of countries. "I think of it as the most welcoming and open country," he told me last week. But the rise of President Donald Trump worries him. "The greatness of the United States has been denigrated because of the extreme thought processes out there. He has been fanning a lot of extremism that's not just in the U.S."

One of my closest friends, I haven't seen Faisal in person in over ten years, but I called him up at his home in Hyderabad, India last week as part of a check in with a few non-American friends on how the U.S. has changed in their perspective. I'll write about more of my conversations next week, but Faisal told a story that made me think hard about what America offers to the world today.

An Indian patriot, Faisal's father was a decorated brigadier general in the Indian Army who fought in the 1971 war between India and Pakistan. As a son of an Indian national hero, life has been privileged for Faisal, and he knows it, so he's committed himself to lifting up his country, one of the reasons he's so passionate about health care.

Faisal's sense of morality and devotion to merit is emblematic of the best of liberal democracy, a core value of both the United States and India, and what Americans hope for when we take in new immigrants.

I asked him to tell me his thoughts on the United States as an Indian, and he sounded like a man torn between two countries, unsure if either one could be a good home for him and his family.

"I spent five years in the U.S. in the shadow of 9/11. And then continued to live there and work there, and not once did I have to realize the color of my skin or religion," said Faisal with pain in his voice. "But in my own country I have come to realize that I can't live in certain areas because I'm a Muslim."

The rise of Indian Prime Minister Narenda Modi, the leader of the Hindu nationalist party Rashtriya Swayamsevak Sangh (RSS), has brought a chill to India, Faisal says, as right-wing Hindus have suppressed and sometimes terrorized the country's Muslim minority, which makes up about 15%, or 200 million people of the country's 1.3 billion people. Before becoming the Indian PM in 2014, Modi was the Chief Minister of Gujarat State, where RSS actively suppressed the state's Muslim minority.

Faisal started a new job in Ahmedabad, the capital of Gujarat in 2013, to run a failing hospital. And already, you might know where this story is heading.

After a few weeks of living in a hotel, Faisal decided to look for an apartment, so his wife and kids could move to Hyderabad to live with him. He hired a broker and began to look at apartments.

"I'd go with a broker, find an apartment I like. [Then] they'd talk in Gujarati saying that they'd get back, and the call never came. This happened multiple times," Faisal told me.

"Eventually someone on my team said, 'You will not find an apartment in this area, the community lines run very deep. Because of your religion you are not supposed to live here, you live 10 kilometers from here.' So I said, OK, I'll take a look."

"We go to the area. It's a ghetto. It's over a bridge, very nice on the Hindi side, but on this side, it's a royal muck. I'm told by the broker there, who is a Muslim, 'All the wealthy Muslims stay over here, because we are supposed to say here.' So, show me an option, I tell him. He shows me something then asks if I'm a Sunni or Shia. Are you screwing around with me? I say. If you're Sunni, you get this block, a Shia, that area."

Faisal was shocked. Maybe he shouldn't be, but raised by a veteran of India's highly meritocratic Army, and educated in the United States, he expected more from his country.

"Eventually I found a man who said God dammit, I'm a Gujarati Hindu and I'll do what I want. We got a ground level apartment in a good neighborhood. Very nice place." So and his family moved in. "But then I'll tell you what happened: Every day people put garbage in front of my door; one day a dead pigeon."

Eventually, the harassment got bad enough that his wife told him a ghetto would be better than their "good neighborhood". She begged him to move.

At one point, a man claiming to be a top member of the RSS, the far-right Hindu party run by Modi, visited Faisal at his hospital office. "He told me, 'Hospitals are very difficult to run. I've seen CEOs like you get burnt up. I hope bad things don't happen to you.'"

To his credit, Faisal ran the man out of his office, but he was upset. "Discriminated to the core, in my own country," he said.

Soon after, the owner of a apartment building next to Faisal's hospital visited him, wondering if any doctors might like to rent an apartment. "Can I see it? I said to him immediately. So we went to look at it, and it was wonderful. I offered him a lease on the spot. We moved into the apartment." But now an experienced Gujarat resident, Faisal was smarter. "When I got the apartment, my company made the lease in the company name, which gave the owner cover." Nobody could claim the Hindu apartment owner knew he was renting to a Muslim – even if he was a hospital CEO.

Fast forward seven years to today: Faisal's older brother lives in Charlotte, North Carolina and after almost 20 years of living and working in the U.S., he's decided to apply for permanent American residency, and is attempting to bring his parents along too. This has set off new thoughts for Faisal, of maybe moving to the U.S. himself.

When I met Faisal seventeen years ago, he was so gung-ho on India, that he tried to convince me to move there after graduate school. His persuasion skills are so strong, I almost did. But now, he's thinks he might want to move to the U.S. Yet, he hesitates because he hears things have changed in the U.S. since he lived here.

"What we hear about America is that is not what it used to be, as a free country, as a place accepting of people of different backgrounds," he said. "Nobody is going to make me a hospital CEO that's for sure."

"If I make this move it'll not be for myself. I want to bring a better upbringing for my children. What's going on now, it's something my wife and I have not seen growing up," Faisal said.

All around the developing world, there are talented men and women like Faisal who would like to be part of the American dream. Even though racism has come out of the darkness under President Trump, the Faisals of the world still want to come.

We need to change America back to a place where everyone who dreams of a better life can have a chance to build one.
Note: In my original version I mixed up some cities Faisal lived in, originally saying his old job was in Hyderabad. He now lives in Hyderabad, a very accepting city. His struggles with discrimination was in Ahmedabad. He also only has two daughters, not three. This version has been changed to reflect those fixes.