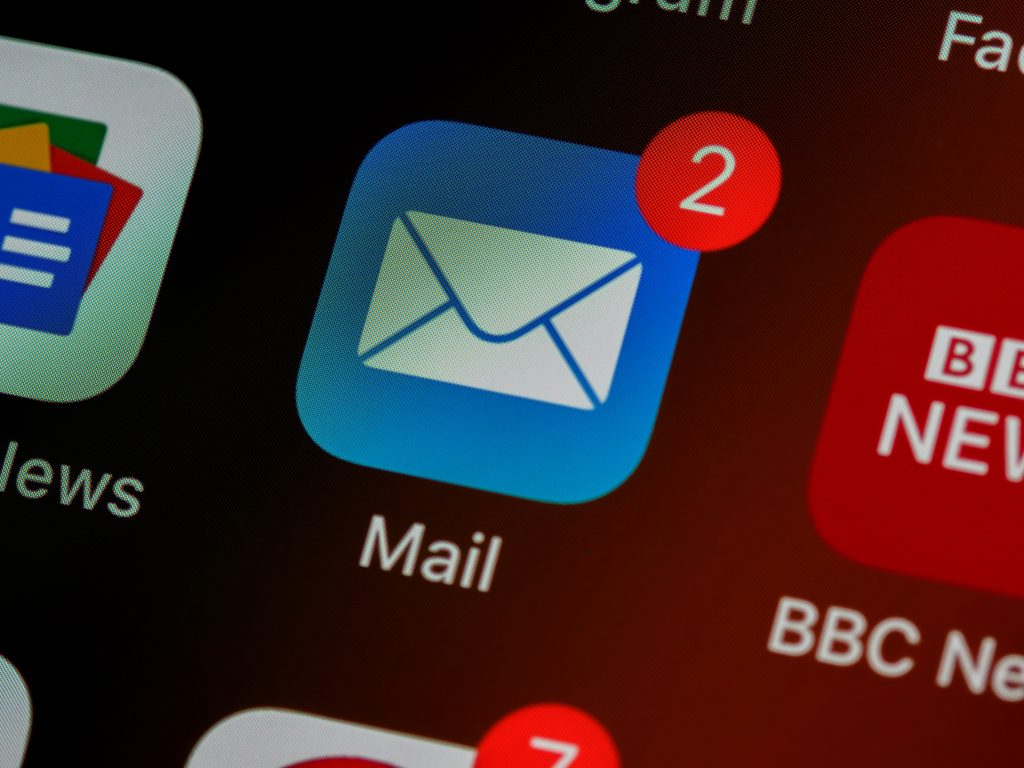 Right now? I'm following about 65 email newsletters. I scan all of them, and I'd say I read about half of them.
And looking at that number; thinking about the amount of time that must take…Wow. Imagine all the things I could do with that time if I did something else.
I'm addicted. I admit it. I see something interesting, I subscribe. I give it a few editions, and if I still like it, it goes on the list. I even pay for a few of them. More than I care to admit.
And I'm now knee deep into my second publication that's basically a bunch of email newsletters. Grown In sometimes looks like a trade publication, but the way 85% of our readers interact with us is through the email they get. And right now we've got four newsletters, with a fifth about to be launched.
Yeah. I think about this newsletter stuff a lot.
What makes a newsletter good? Two things. First, that they have clear expertise and provide something more than just opinion. I want to learn something. Second: good writing. That might mean humor, it might mean sharp turns of phrase, but either way I don't want to be bored.
And with that deep, foundational knowledge I bestow on you my annual list of favorite newsletters. I wrote my first one of these back in 2019 (those get **). Since then, only four have hung on. Two more I recommended in 2020 (earning *) get back to the list this year. Some have fallen off because they stopped, some because they lost their juice. Here's the good stuff.
**Money Stuff – Matt Levine, now a journalist for Bloomberg, was once a trader for Goldman Sachs. He seems happier now, since his obvious, extremely funny disdain for the financial world bleeds through in every newsletter. For instance, the repeating headline, "Everything is securities fraud".
**Fooditor – Yeah, this is a Chicago newsletter about local restaurants, but damn, it is interesting. Michael Gebert provides a window into the struggle of chefs, promoters, and owners. Yeah, it's about food, but it's also about business and personal struggle.
**Stratechery – Ben Thompson's tech blog is the gold standard for tech business writing. He's based in Taipei (originally from Central Wisconsin farm land) and writes about the why of tech business decisions. A topic few reporters are able to touch.
**Reliable Sources – What I wrote in 2019 is still true: Produced Sunday through Monday, this is a definitive daily update on what happened in news media and entertainment that day, as well as a look forward to what's coming. Long, but so, so packed with information
*Flowstate – From 2020: Although it comes in newsletter form, this isn't really a newsletter. Every day the authors deliver a suggested musician or composer with links to their music, which is always suitable for background music. Great if you're looking for something new to listen to that does not require a lot of psychic investment
*Orbital Index – From 2020: Orbital Index covers the neat-o space stuff, like discovering asteroids and robotic moon landings, while also reporting on the commerce of space that's rapidly commoditizing rockets and space launches. Follow Orbital Index and you'll begin to get the sense that in twenty years, we will go to Mars, but it'll be led by commercial enterprises instead of governments.
The Prepared – This is for the mechanically inclined. Cool links and thoughts on making, engineering, and supply chain. It's got a serious Brooklyn vibe, but there's a lot of other reasons to like it…
Garbage Day – If you wanna follow the craziest memes and trends on Tik Tok, Tumblr, and whatever else, this is it. Weekday downloads on the wackiest stuff online. Fun, but also filled with analysis about where our social media culture is going.
Today In Tabs – All of the trending New York media snark. Does any of it matter? Not at all. But since I don't live or work in NYC, I can read this and think, "Those poor, hilarious bastards."
Your Local Epidemiologist – Written by Dr. Katelyn Jetelina, MPH PhD, an epidemiologist and biostatistician, this is a great supplement to whatever else you're reading about the pandemic. She's usually a couple days ahead of mainstream media coverage and provides a detail you won't find elsewhere.
Laura Olin – A former social media manager for Pres. Barack Obama, until recently Olin sent out weekly missives full of art, poetry, and just plain beautiful things. I read and follow a lot of stuff, and I'm stunned at how she finds this stuff AND has a day job. So, then last week she announced that she's scaling back to a monthly newsletter. Fine. It'll still be a beautiful gift in my emailbox.
Full Stack Economics – A pair of economics writers formerly of Vox, Washington Post, and other places, Timothy B Lee and Alan Cole struck out on their own to see if they can early some money doing this thing. I learn something new at least every couple of newsletters.
Galaxy Brain – Charlie Wartzel used to be a New York Times columnist writing about tech, social media, and politics. Then he struck out on his own with a substack. That didn't work out, and now he's writing a newsletter/column for The Atlantic. More lefty than me, but I don't know of anyone else thinking so clearly about the convergence of these things.