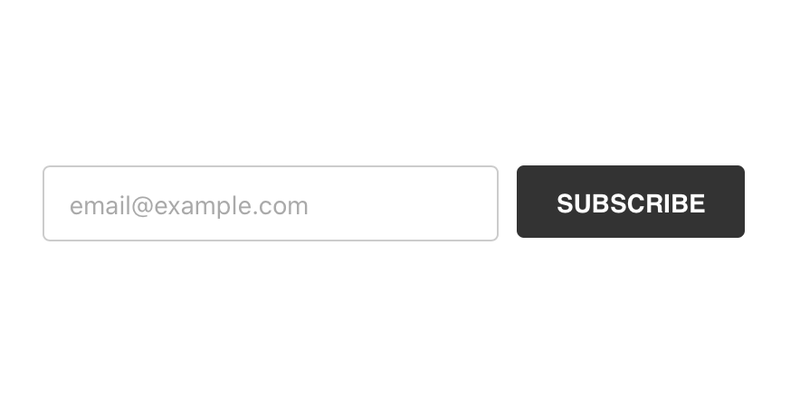 I love, love, love email newsletters. I read well over three dozen and am constantly subscribing to new ones. There is something about the medium that focuses writers to stay on topic, not get too wordy and also provide something interesting to their readers. I think it's because writers know they are sending content to a specific list of people that makes one think harder and do a better job.
I have been doing just that with you for the last two months, even though you wouldn't know it.
You see, I have been suffering from writer's block. It has been sheer agony.
Maybe it's not fair to call it actual writer's block, because there are plenty of other things I have been writing about. It's just that I can't share them with you. I have a day gig doing public affairs consulting for people who pay me. Those people duly deserve the entire rights to my writing and thinking on local politics for whatever purpose they desire. So no local politics writing for you.
And then I have another project I'm working on – it has nothing to do with politics what-so-ever – that I'm just not ready to share. So forget hearing about my mystery topic – of which I've been thinking about constantly. Constantly!
Those two things, consulting and the super-secret-project, have been taking up my brain space. Oh. And Trump. But Trump is a topic discussed to the point of disgust, that really, does anyone really want to talk about it or him, any more than they have to at this point?
It's not that I haven't been doing creative things. It's just that almost all the creative energy I've been expending I just can't share with you.
And that's what newsletters force solo writers to do – edit themselves. Eliminate the dreck, and give them something they'll want to read.
A good newsletter is focused on a particular topic, delivered regularly and easy to read. This last part is seldom considered, when you aren't doing it right, it becomes obvious. Formatting, length, and pacing are what I'm talking about. Mess that last part up, and nobody wants to read your stuff.
Here are a dozen or so newsletters I get that you might consider reading too. Know of others? Drop me a note with a link. I'd like to check them out!
Brian Stelter – Reliable Sources – Produced Sunday through Monday, this is a definitive daily update on what happened in news media and entertainment that day, as well as a look forward to what's coming. Long, but so, so packed with information.
Robert Feder – Chicago's inestimable and now only local media writer. It's what you read if you want to stay up with who's doing what in Chicago media.
Monday Note – Partly media, partly tech, Frederick Filoux, former editor of Le Monde, and Jean-Louis Gasee, technology visionary, put out a weekly think piece.
MediaREDEF – Spotty in how often it goes out, but when it does, it somehow manages to find every interesting article written that you haven't heard about – or will in a couple days.
Impeachment.fyi – Dan Sinker's latest project, it tells you everything you need to know about the impeachment process briefly and succinctly.
WhatTheFuckJustHappenedToday – Launched right after Trump won, this has become a great daily update on the news. Like TheSkimm, but for people who want more.
Matt Levine – Money Stuff – Levine made millions as an investment banker at Goldman Sachs, then became a reporter. This is like hearing insider talk from smart Wall Streeters.
Shia Kapos – Illinois Playbook – A free, weekday overview of Chicago and Illinois politics.
Benedict Evans – A VC analyst who started a blog on tech that interests him, it's brief, and there's always something interesting here.
Stratechery – Ben Thompson was a tech consultant who started a subscription blog on tech trends, and then it totally caught fire. You can get the daily for $10 a month (he reportedly has well over 100k paid subscribers now) or the weekly, very good edition for free.
Fooditor – Chicago food writer Michael Gebert keeps a weekly blog that dishes on insider Chicago food scene gossip and talks about up and comers.
NYT Louder – NYT has a bazillion newsletters, but I like this one because it forces my middle-aged self to pay attention to current pop music without insulting my intelligence.
Austin Kleon – He's a popular New Yorker writer that sends out weekly optimistic, interesting missives about creativity and what he's found that's interesting.
Lauren Duca – Pancake Brain – Probably one of the most forceful, young political writers out there. Sometimes she rambles, but when she's on fire, get the popcorn.
Theurbanologist – Urban planner professor Max Grinnell sends out irregular missives about his city observations from around the U.S.
The Prepared – Cool things going on in industrial technology.
Third Coast Review – Chicago arts news. Everything you wish The Reader was still doing and what GapersBlock.com used to do.
And then some newsletters you have to pay for, like The Correspondent, Block Club Chicago, and The Daily Line.