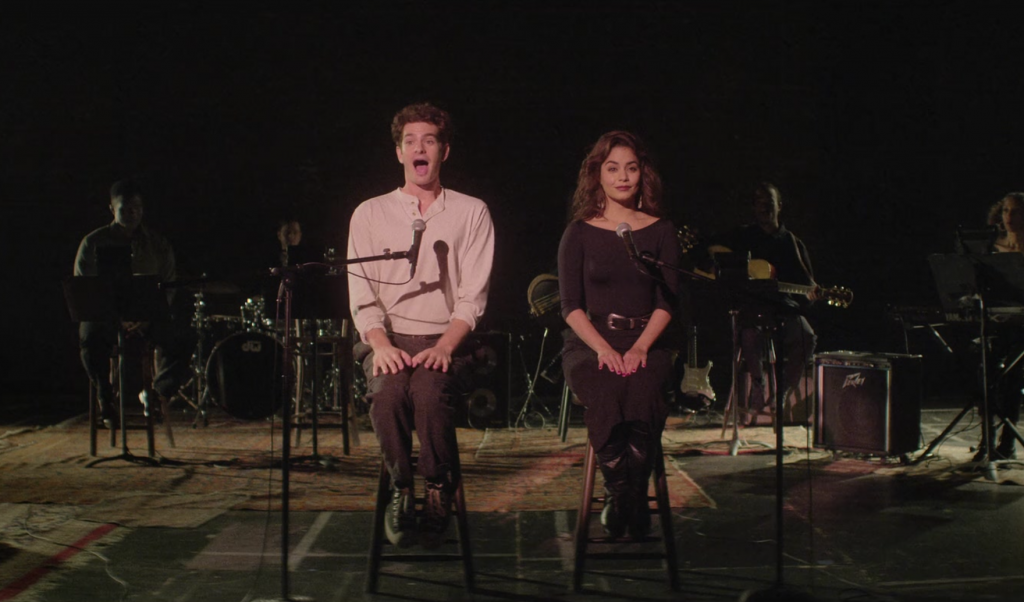 I consume media. My wife has compared me to a garbage disposal for information. You just push things in my head and it chews away. Occasionally, I try to think through the stuff I've read, listened to, watched, done, and try to see if I can take something away from it. Two years ago, in Fall 2019, I made a quarterly list, but I lost track of time, so this year I decided to make an annual list and try to reflect on it.
It's a lot of stuff. And I'm pretty sure I'm missing some things, because honestly the years tend to blend together making it hard to remember everything. But here's my best guess.
Reviewing everything I've crammed in my head, I think I see escapism, coupled with a mad scramble to just…keep…up. I didn't watch a lot of challenging movies or many emotionally difficult books this year. Consciously, I've been trying to escape the intensity of my daily life, while at the same time I feel an almost irrational fear of Not Knowing.
I gotta stay on top of things, and so I'm always trying to read more, listen more, just so I can Know What's Happening. Knowing more of what's happening makes me feel somewhat in control of my universe – and I'm totally conscious of doing that. I often wonder what would happen to me if I totally unplugged for like a year, and was in a position of not knowing anything at all. Would I feel better? Or more anxious?
For now, I'm soaking in it. And here's the stew:
Star Wars Spin-Off Shows – They're coming out at a mean clip now and they're not equally good. For instance, The Mandalorian, Season 2 was almost unwatchable for me. The Baby Yoda thing got boring, and once I realized it was just a retread of Wagon Train, with nothing really happening, I was done in the middle of the season. (C-)
Obi-Wan Kenobi is somewhat better, if only because Ewan McGregor was the lead. (B-)
But Andor is a wholly different level. This is the leadup story to arguably the best Star Wars follow up movie, Rogue One, and it's complicated, realistic, and full of great acting. (A+)
Acapulco – Pure popcorn, candy in the form of a dramedy. Never fails to make me laugh and just plain feel good. Also awesome to see regular Mexican lives portrayed in American media. (A)
Severance – Creepy in a Dark Mirror kind of way. Really made me consider my relationship to work and the people who occupy that space. (A)
My Next Guest: Volodymyr Zelenskyy – Part of David Letterman's interview series on Netflix, Dave went to Kyiv in October to interview the President of Ukraine, and the safest place they could find to do it was in a working Kyiv subway station. Interesting to see Zelenskyy interviewed by a non-journalist, but also Dave seemed overwhelmed by his subject, which drew from the potential impact of the interview. (B)
UnCoupled – Neil Patrick Harris is still zany and intense, but with feelings. Lots of exploration of gay singledom, something I know little about as a married straight. I'll also never think of Botox in the same way. (B+)
Ali Wong: Don Wong – I'm a big Ali Wong fan, and loved her past stand up specials, as well as her movie, "Always Be My Maybe" because her stand up is often about putting Asian-American lives up front, as well as the difficulty of being a striving woman in America. But here she goes super blue, perhaps to make a point, but it gets SO blue at times, that I think she lost focus on what she's really good at. (B-)
Dave Chappelle: What's In A Name? – Basically a recording of Chappelle's acceptance speech of naming the theater after him at his Washington, D.C. alma mater high school, Duke Ellington School of the Performing Arts. There's a lot of Chappelle backstory here as well as a great deal of explanation of why he chooses the topics he does in his humor. Also a kinda apology for some of his gay-centric humor, but not really. (B)
Tick Tick…Boom! – Andrew Garfield is terrific as Jonathan Larson in the musical Larson wrote for himself before his big breakout "Rent". Directed by Lin-Manuel Miranda, if you're a musical fan, you can really see through lines from Miranda, to Larson, to Stephen Sondheim. I sang songs from this show for weeks after watching. (A+)
Seinfeld – Yep, the original. I've been dipping into show archives now and then, and damn. It's still funny and still relevant. The topics don't get old and the performances are still golden. (A+)
Slow Horses – A spy thriller that creeps along at first, but then is explosive. Gary Oldman and Kristen Scott Thomas? Yes, please. (A)
James May: Oh Cook! – Cars are a huge thing in my house, due to my son being a total auto-phile, so of course I know James May, formerly of BBC's "Top Gear" and now Amazon's "Grand Tour". As part of the Amazon deal, each of the GT guys has a show of their own. So I watched May's…and it's really a stinker. I know he was a BBC presenter for years, but man, so, so unfunny. Is this what goes for entertainment in most British households? (D+)
Lord of the Rings: Rings of Power – Yep. This is what I was hoping for. I've read all of the Tolkien stuff dozens of times (yes, nerds, all of it), and watched this show with my Tolkien Encyclopedia in hand. It hits all the marks. Great story, true to the (fictional) lore, mostly good acting. Can't wait for the next season. (A)
Barry, Season 1 – My cousin Susan has been telling me to watch this for years. I finally did. She was right. A hit man who's trying to build a Hollywood acting career starring Bill Hader. Laugh out loud funny. I'd watch more seasons, but I got diverted. I gotta get back to it soon. (A-)
The Other Two, Season 2 – Two failing New York actors, brother and sister, have their lives upended when their pre-teen brother becomes a giant pop star. They are constantly ignored, but become hangers on. Intense comedy packed into 23 minute episodes. Totally snackable. (B+)
South Side – I started watching this because it's a Chicago-based show, and the sheer amount of "real Chicago" in the show is unreal. Yeah, it's largely about the lived Black life in Chicago, but if you've spent any time on Chicago's South Side, it rings very true. (B)
Reboot – Keegan Michael-Key, Johnny Knoxville, Judy Greer, Paul Reiser, in a show about the re-making of a crappy 80's sitcom. Everyone in the cast is a sitcom pro, and they all nail the absurdity of making and watching sitcoms. (A-)
Hacks – Sharp writing and great performances, especially by Jean Smart, about a washed up comedian trying to figure out how to keep the applause going. (B+)
Winning Time – A "prestige drama" about the L.A. Lakers in the 1980's by Adam McKay, starring John C. Reilly as Ed Bus, the team owner. The show, ostensibly focused on emerging basketball superstar Magic Johnson and Bus, it's also about how Bus' daughter (and future team owner) Jeanie became the seemingly self-hating misogynist she is.
The Football World Cup – First the sport: At writing, the final hasn't happened yet, but everything else has been amazing. I've watched most of the games, and been entranced. (A+) But then the politics: Qatar is, from a western perspective, really not great. It's an oppressive, essentially slave-holding society that uses money to benefit its 300,000 or so citizens. But from an Asian and African perspective, not always so bad. A decent place to vacation, they don't attack other countries, and that money spread around is kinda nice – unless you're a foreign worker there, and then it can be horrific beyond belief. (D+)
Abbott Elementary – A mockumentary sitcom on a network that's consistently hilarious and focuses on a part of America (urban schools) often overlooked? Who knew network television still had the ability to entertain outside of the Boomer generation? (B+)
Only Murders In The Building, Season 1 – The show titles are in the New Yorker typeface, it's about podcasts, with two comedians who made it big in the 1980's. Damn. Hulu knows me. (B+)
Party Down – Yes, this is an old show from long ago, but I just discovered it and it is hilariously silly with lots of performances from people who became much bigger later on. (B+)
The Great – Elle Fanning is terrific, but the show seems slow to me, and as a history buff, the amount of liberties they take with true Russian history is off-putting to me. If I could turn that part of my brain off maybe I'd like it more. (C+)
Welcome To Wrexham – Documentary about Actors Ryan Reynolds and Rob McElhenney, who buy a small Welsh football team (for real) with the intention of improving it so it moves up the standings and becomes valuable. Stakes are low for the viewer, and the small town Welsh life is kinda fun. (B)
The French Dispatch – After Rushmore (which is actually about me), I'd argue this is Wes Anderson's best movie. People I know who have spent a lot of time in France say it is particularly funny to them. (A)
Beatles: Get Back – It's a long documentary. Like eight hours. But rewarding. It really impacted how I think about creativity. (A+)
Shy by Mary Rodgers & Jesse Green – Rodgers, daughter of musical composer Richard Rodgers, and also the creator of Freaky Friday, the musical "Once Upon A Mattress" and so much more, died in 2014. Jesse Green recorded her memoirs, notated them, and magic happens. Rodgers was on the inside of 70 years of New York's brilliant music scene and has all the tales to tell. And she scorches. If you love musicals, a must read. (A)
The Emergency by Thomas Fisher – A Chicago ER doc tells us what it was like to work during the pandemic. FIsher grew up about four blocks from my Hyde Park, Chicago house, so this hit particularly close to home (B)
Will You Be Quiet Please by Raymond Carver – A collection of super depressing stories in an empty 1950's world, written by a functional drunk. Am I glad I read this? No. Do I feel like I understand the world better? Yes. (B+)
Accidental Superpower: The Next Generation of American Preeminence and the Coming Global Disorder by Peter Zeihan – Written by a futurist, it comes with all the preening "I know everything" kind of writing you should expect from someone who prognosticates with confidence. He's gonna be wrong about a bunch of stuff. But Zeihan's thinking is so clear, it's likely that he'll be right about most stuff. (B+)
The Dawn of Everything: A New History of Humanity by David Graeber & David Wengrow – Upfront: This is a hard read. There is so much information and deep thinking, you have to think carefully with each page. But that being said, there are very few books that taught me and rewired my thinking as much as this one. Most of what you think you know about ancient and prehistoric history, as well as how humanity really works, is wrong, and these guys have the receipts to prove it. This is a radical book. (A++)
The Hunger Games and Catching Fire by Suzanne Collins – I'm working my way through the series, because it seems like every teen has read it, and I wanted to know what's up. It's fun! (B+)
The Economist – I subscribe, and I've managed to figure out how to read through almost every issue every week. I don't read everything, just about the topics and countries I know very little about. More than anything, this publication broadens my view of the world. (A)
Wall Street Journal – I got a subscription for $4 a month a while back, and I've managed to game the system to keep that up. Yes, the business reporting is good, but the Ukraine war coverage has been cracker jack, as has reporting about the Chinese economy, which gives lots of insight into what's coming next in geopolitics. Also, opinion columnist Peggy Noonan is great, even if I don't usually agree with her. (A-)
Washington Post – Best D.C. politics reporting in the biz, I think. True, it's not as granular as Politico, but the sweeping understanding of what America is struggling with can be found here. Plus, David Ignatius' columns on the military are critical reading these days. Now and then they offer $9.99/mo subs, which is totally worth it. (A)
New York TImes – Maggie Haberman, Carl Hulse, Tom Friedman, Maureen Dowd, it just goes on and on. The reporting isn't always the best, but when it's good, it's really good. (A+).
Chicago Sun-Times – This is the best local newsroom in Chicago, I believe. There are bigger ones, but the Sun-Times keeps punching above its weight. I love to see what they manage to pull off. (A-)
The Atlantic – I started reading because I liked the "hot takes" but now I'm getting tired of all the hot takes. After a year of reading closely, the writing is good but I'm not sure I'm really learning anything other than finding ways to reenforce a sense of superiority as a liberal. And that's kinda boring. (B-)
The New Yorker – Great writing on all kinds of topics. Yes, it takes a commitment, but I feel well rewarded with what I learn. (A-)
NYT Cooking – My new go-to place for finding recipes. Well organized, lots of cuisines, surprising ideas that I want to try. (A)
Epicurious – My old go-to place for finding recipes. Owned by Conde Nast and once tightly linked to Bon Appetit and Gourmet magazines, it's a hot mess now that lives as a stand alone product. Plus they redid the website so you can't easily search for your favorite recipes. Conde seems to have lost touch with what home cooks are looking for. (C-)
Casey Neistat – Casey is a commercial filmmaker who, back in 2014, created a 5x/week daily vlog about living in Manhattan and ran it for almost three years. It was unreal, and soooo good. He got burned out, moved to L.A., stopped making YouTube videos. And then, recently, moved back to New York and started vlogging again. Not daily, but once a week or so. Each one is a visual treat, an ode to life in New York. It's wonderful. (A-)
PBS News Hour – My grandmother turned me onto this show when it was the McNeil/Leher News Hour. The current anchor, Judy Woodruff, is about to retire, but the new crew is great too. One remarkable thing is that probably 75% of the reporters, analysts, and commentators are women – often of color. It's not a "progressive" show, it's an attempt to report America as what it is. I wish more people watched this show, because then, maybe, we'd feel different about each other. You can also just watch clips every day on YouTube, which is what I do. (A)
David Letterman: Staff Favorite Moments – I am an intense David Letterman fan. Especially the NBC show. Finally, Dave got a YouTube channel up. His personal, occasional appearances are lacking, but the old clips, especially ones narrated by writers and staff, are an amazing view into a kind of brilliant, unhinged television that no longer exists. (A+)
Articles of Interest – I just got into this podcast about fashion, which is created by the 99% Invisible team. You'd think audio about a visible medium wouldn't work, but that doesn't take into account the very emotional, political, and crazy ideas fashion invokes. (B+)
Conversations With Tyler – Tyler Cowan has a long running economics blog and has also built the previously insignificant and unknown George Mason University economics department into a conservative thinking powerhouse with Nobel Prize winners. His podcast is just a series of interviews with classically smart people of all kinds, where he asks rapid fire, deeply researched questions about their disciplines. (A)
The Daily – Sometimes a bit overly pompous, I've read that NYT thinks of this podcast as important as its front page, since it's now the most downloaded podcast in the world. Even so, it's often a great distillation of a big story, good to dip into now and then. (B)
The Ezra Klein Show – I hesitated to include this on my list, because Klein can be an insufferable progressive now and then. And I'm a flaming liberal! But he has good thinkers on his podcast, and tends to not talk over them in discussion. (B+)
Twitter – You know it, and if you haven't been under a rock, you've heard that the World's Richest Man (WRM) bought it recently, and has been messing it up. This bums me out, since I use Twitter to stay on top of things like the Ukraine war, various breaking news, and what various smart people are up to. But I've noticed that there's a lot fewer posts about those things lately, and I've been losing interest in supporting WRM's fancy website with my own posts. I don't think Twitter will die soon, but it's lost its luster and is likely to lose many users in the coming year. (D+)
Email Newsletters – I spend a lot of time reading these. There are so many great ones popping up all the time. Creativity, energy, cool thinking. And if you don't like it, you can unsubscribe! (A+)
Paris – As you may know, my family and I spent two weeks there last summer. Changed all of our lives for the better (thank you, Lori!), and now I think of it as a city where people live, rather than a tourist destination. (A- because it's got issues, like any place humans live, and I like it better that way)
Cars in Stuttgart, Germany – A quick jaunt over the border to visit the Porsche and Mercedes-Benz factories and museums while we were in France. This was supposed to be for the sake of my car mad son, but I loved it almost as much as him. I wish we'd had more time. (A)
Baltimore – Stopped here for two days to visit a pair of college friends. It's not that bad! In fact, there's lots of great things in Charm City. (B)
Mexico City – Safer than you think, great weather, incredible food and museums. I went for my third visit this summer to celebrate a friend's birthday, and because he's an art historian, we went to art museums. Top flight stuff. This is a global city that is the cultural capital of Latin America (while Miami is the financial capital). (A)